Not all rounds this week at Kiawah Island Golf Resort will be played with the Wanamaker Trophy on the line. In addition to the Ocean Course designed by 2021 PGA Championship host Pete Dye, the luxury Lowcountry resort is home to four other courses of 18 holes, all of which will be open during the week of the tournament. Here is an overview of them.
(Note: For all four courses, high season green fees are $262 for non-resident guests (excluding taxes and resort fees) and $224 for resort guests. For Ocean Course rates, Click here.)
OSPREY POINT GOLF COURSE
Architect: Tom Fazio
Opened in 1988, Osprey Point began life as a members-only club, but now relies on public play. Marshes, lagoons and sandy wasteland adorn the layout, and while the landing areas are mostly generous, water comes into play on more than half of the holes. In 2014, Fazio returned for a refurbishment, restoring bunkers, tees and greens that had been warped by constant coastal winds, and converting the turf to salt-tolerant Paspalum, key to the property's pristine conditions.
OAK POINT GOLF COURSE
Architect: Clyde Johnson
A player-friendly counterpoint to the dreaded Ocean Course, Oak Point runs gently over ancient indigo and cotton land, with forgiving fairways, discreet greens and back tees that peak at 6,701 yards. Located just 'off the island', it's the first course you come to when heading down Rt. 12 towards the resort and a good place to build your confidence before taking a to-do list test.
TURTLE POINT GOLF COURSE
Architect: Jack Nicklaus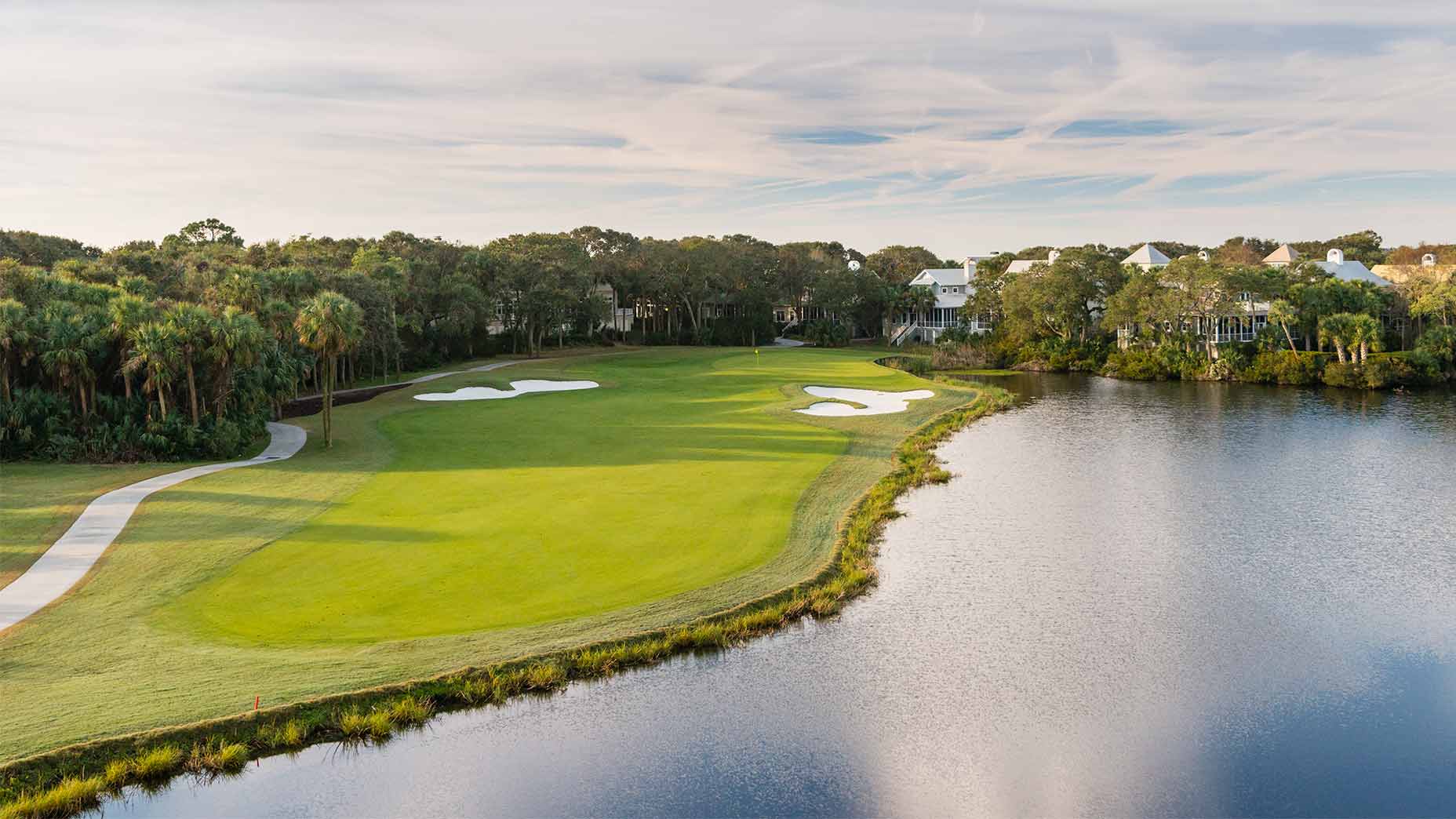 Compelling design, Jack Nicklaus once said, should inspire a player to "use mind before brawn". The same goes for Turtle Point, which opened in 1981 and then had a facelift five years ago. On its first inland holes, the routing winds around ponds and marshes that require lucid club selection, followed by perfectly executed shots. The drama builds from there in a steady crescendo, peaking on issues 14-16, a soulful stretch that brings you closer to shore than even the Ocean Course.
COUGAR POINT GOLF COURSE
Architect: Gary Player
Where its siblings look out to the Atlantic, Cougar Point turns its gaze to the Kiawah River, whose marshy fingers appear on the 4th hole, then feature prominently on the 5th and 6th. A well-regarded renovation in 2017 amplified many of the scenic features of the layout, while intensifying the strategic choices on a fine collection of risk-reward par-5s. In addition to this overhaul, the course also boasts an impressive new clubhouse, which overlooks the 18th green and is one of the most resplendent meeting places on the island.
All of our market picks are independently selected and curated by the editorial team. If you purchase a related product, GOLF.COM may earn fees. Price may vary.
GolfLogix Green Books
This revolutionary product is like having a professional caddy with you to read every green. Find the book for your course today.
Buy from Golf Logix